9

min read
Can you even still buy film in Vancouver? Despite the habitants loving call Vancouver 'No Fun City,' there's still plenty of places left to purchase film here. 
I've lived in Vancouver for almost two years now, and have been to almost every store that sells film in the area. Most of them are close to downtown, but there are plenty of stores within the lower mainland that still sell film in large quantities. 
Here are the ones that I have been to multiple times. If there are any stores that aren't listed here, let me know in the comments down below and I'll add them. 
Beau Photo
Beau photo is my go-to place to buy film in Vancouver. Located just off Granville and West Broadway, they have by far the biggest selection of film in the city, including an eclectic mix of used cameras, lenses, developers, and accessories. 
This store is always the first one in the city to bring on new suppliers. So when new film chemical suppliers like Flic Film come out of the woodwork, Beau Photo will be sure to have their products on the shelves. Beau is also one of the only places where you'll be able to find Kodak Vision cine films, Lomography, and other niche suppliers. 
Beau Photo also has extremely helpful staff members who are always there to help diagnose issues with your camera, or just to give a helpful recommendation for some new film stocks to try out. 
I've always had a pleasant experience chatting with staff and learning about new products to try out, or just taking a look at their incredible supply of film cameras. They are also the only place that has film scanners and computers that you can rent by the hour. 
The downside of Beau Photo is that they don't develop film, and their film prices are often a dollar or two above other stores in the area. If you have a student card, you'll get a 10% discount, but otherwise it's worth shopping around to places like Kerrisdale Cameras, or even online when you're looking to stock up on film in bulk. 
Kerrisdale Cameras
Kerrisdale often has the best prices in the city on everything from film purchasing to processing. I've found they even have the cheapest prices in most of the country on staple films like HP5. 
For film developing, Kerrisdale Cameras sends all of their film to The Lab, which is a professional film processing company in downtown Vancouver. So you can expect to always get back high-quality developed negatives, and can pay for services like pushing and pulling, or higher-resolution film scans. 
There's a Kerrisdale Cameras location in every major city in the lower mainland (except Surrey), making them one of the most convenient places to go pick up film in as large quantities as you need. 
The staff there are mostly helpful — some really don't know about film, while others are always up to giving recommendations on new stocks to try out.  
The downside of going to Kerrisdale Cameras is that they don't have the greatest selection of film, developers, and processing equipment. Kerrisdale Cameras have some basic Ilford developers, but you can't expect to go there and find a bottle of Rodinal (which goes by Blazinal in Canada).
Leo's Camera Supply – *Closed*
Leo's Camera used to be one of the best stores in Vancouver to purchase film. They had some a good selections of rare films in the city, and some of the best prices in the country. However, they were hit hard during the pandemic, and stuck to only staying open between 9:30 and 4pm on weekdays, making the store almost impossible to access.
Leo's recently posted a sign on their website saying the store has stopped online ordering and that an announcement would come soon. But it appears the store location is up for lease on the rental market, and will not likely be reopening.
Henry's 
Henry's is low-key awesome for film photographers. They don't have much of anything for film photographers other than a small selection of film just next to the cashier. But they have some of the cheapest prices that can be found anywhere in Canada. \
Some staff at Henry's know about film, but others will have to direct you to another employee if you have a question. And that's totally fair. They have a large store that's filled with a high-tech gadgets, and you honestly can't expect everyone there to be completely knowledgeable on everything they offer. 
Henry's also does not process film
If you haven't bought film at Henry's, it's absolutely worth checking out. 
London Drugs
London Drugs is the last hold out of big box retailers that develop film. While Walmart, Superstore, Costco, and others have all stopped processing film, London Drugs proudly holds their position on professionally developing, scanning, and printing analogue film. 
Some locations around the city are even still able to offer 1-hour film processing, which is absolutely incredible. 
In the past, London Drugs would only develop color film, but they've now branched out and will develop slide film and even Black and White film for those who want some extra flavour in their lives. 
You can also buy some Ilford and Fuji products here, although they are marked up compared to the prices you'll find at dedicated camera stores like Henry's and Kerrisdale Cameras. 
There's something to love about London Drugs. They are a bit of an underdog in Canada, but this company continues to provide high-end services at affordable prices for everyday Canadians. 
When should I buy film online? 
I have to make a confession here. Even though I live in Vancouver and support local suppliers as much as I can, I often buy Kodak film from American stores. 
The biggest reason to buy film from the US is that there is a major markup on film prices in Canada no matter where you go. Even with conversion and taxes, it's often cheaper to buy film, printing paper, and other products in bulk from places like B&H. 
But since Kodak is an American company, you won't face any tariffs on the film coming over the border — and there's only a 5% GST tax applied, even if you live in a province with PST or HST. 
I often purchase Kodak film from B&H because they have free shipping when you make a purchase over $100, and have an option to pay the taxes in advance so that there are no extra fees charged by FedEx or UPS delivery companies. 
That said, Ilford, Fuji, and other films are not usually worth buying from the US stores. The cost usually comes to about the same as just purchasing these films at Canadian retailers who need all the support they can get in the pandemic. 
The other time I purchase online is when I'm looking for Fomapan, Adox, or Photographer's Formularly products. In Canada, there is one incredible online store called Argentix.ca that often has stock of the hardest-to-find products. If you're living in Canada, you have to take a look at their selection — Argentix.ca is one of the best hidden gems in this country.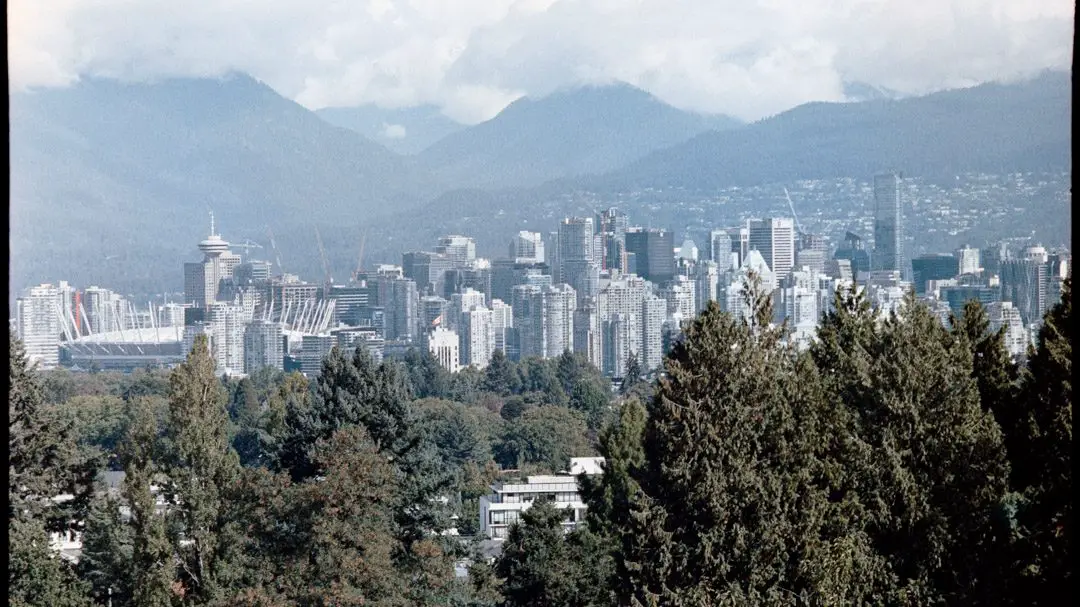 Final thoughts
The film photography scene is absolutely thriving in Vancouver. It's always incredible to see so many places offering new products and keeping a good supply available for those who need it. 
It's also amazing to see stores like Beau Photo, who have some of the most helpful staff, that are always able to bring in the latest products that we're all hearing rumours about online. 
Go support the local film stores when you can. And if you need to buy Kodak film in bulk, I can't blame you for purchasing them through American retailers where you will get the best prices. That's what I'm doing, because it helps me to be able to continue shooting this photographic medium that I enjoy so much. 
Are there any stores here that I missed? Or is there anything about these stores that you'd like to add? Let me know about them in the comments down below! 
By Daren
Daren is a journalist and wedding photographer based in Vancouver, B.C. He's been taking personal and professional photos on film since 2017 and began developing and printing his own photos after wanting more control than what local labs could offer. Discover his newest publications at Soft Grain Books, or check out the print shop.