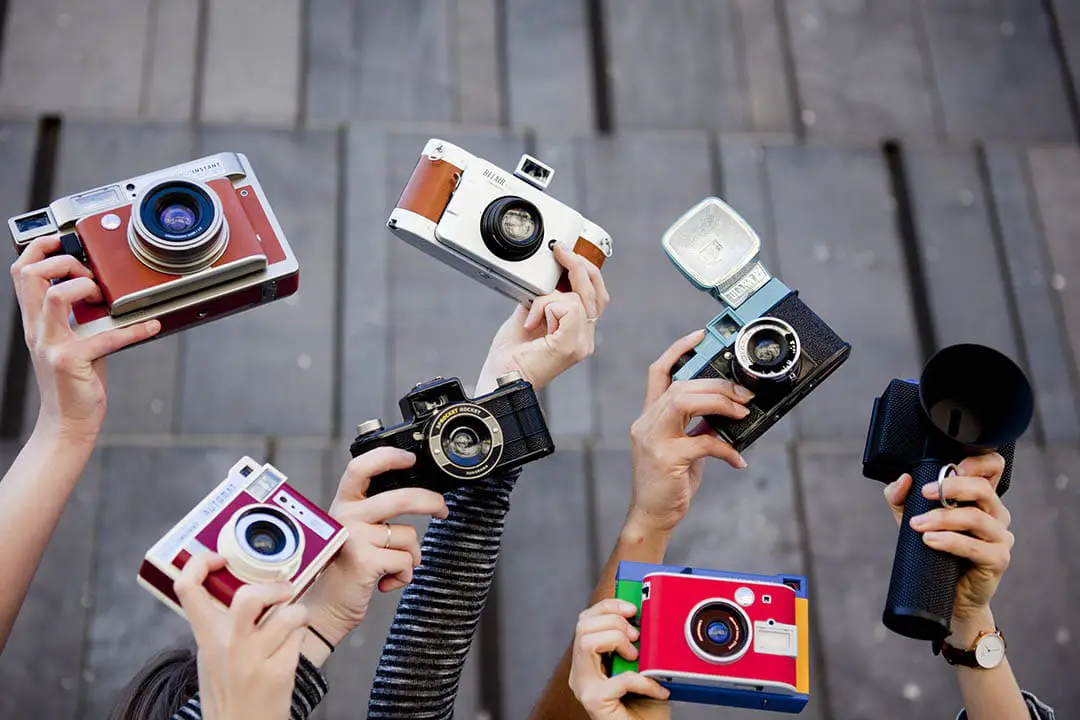 There's a lot of risk and challenges that come from building a film photography manufacturing company out of the scraps left behind by giants before the digital photography revolution. Yet Lomography thrived during a time when most other film producers fell apart. Kodak, Fuji, Foma, and Ilford all lost much of their professional photography base to newer and more exciting technology. Yet where those companies zigged, Lomography zagged.
"We wouldn't necessarily say we had to survive [the digital photography revolution], said Birgit Buchart, the General Manager of Lomography USA.
"From when [Lomography] started, it wasn't there for the mainstream market. It always stood for creativity and experimental film and trying something new. And of course, people were excited about digital photography for a while, but it didn't affect us as much, because we already had this very specific niche that was experimental and creative analogue photography."
Buchart believes that despite the challenges that the digital photography revolution brought to the film industry, overall the transition has been good for photography. The advent of photography back in the 1800s forced painters to adopt different styles and even inspired new movements like impressionism (painting a scene as fast as possible so as not to have the image tainted by changing light), along with expressionism, surrealism, cubism, and more.
Afterward, new movements in painting inspired the work of photographers and other artists throughout history. 
Film photography these days continually inspires digital photographers. Movements in film photography often inspire the way digital photographers edit their work in terms of colours, contrast, and feel. And it's becoming a much larger trend to see digital photographers coming back to film photography. 
In part Buchart attributes this trend to the more tactile nature of film photography. 
"If you're doing the whole thing, shooting your photo, developing your film yourself, and maybe even printing it in the darkroom, then it's your craft, it's your product, you are actually creating it with your hands. But you're also working with a medium that reacts to light just as much as temperature and other influences of the outside world. And that makes it more artsy and crafty than a file on your computer that might just lose resolution over time," she explained.
Lomography since its beginning was never meant to be a traditional film manufacturer. While the others were looking for new ways to increase speed, sharpness, and saturation while reducing grain, Lomography looked the other way. The film and camera manufacturer focused on filling the gaps in the film world by making emulsions and film photography that are experimental in nature. 
They're making waves in the industry by focusing on keeping products like 110 film alive, and also by making tools that they'd like to see — whether or not it benefits their product lines. 
Name: Birgit Buchart
Camera: Leica CL, Lomo LC-A+
Film: Lomography CN 800
Inspiration: Changes a lot, but currently Nan Goldin's "The Ballad of Sexual Dependency"
Advice for shooting film Professionally: "Other photographers have told me: 'don't tell anyone you only shoot film. Always give them the option of both.' What a lot of my friends are doing is that they get a digital photography job for a brand. And then they tell them I would like to shoot a little bit on film as well. And they'll give you those options too. And then most of the time they like those better and next time would immediately say, 'Okay, let's do the next whole thing on film.'"
"We have always tried not to find out what is going to be a hype in the big photography market, but like, what do we think is fun or cool to try," said Buchart.  
"The latest one may be the 4×5 LomoGraphlok instant back, which is an innovation that allows you to shoot the newer and better Fuji Instax wide film with vintage Graflex cameras …  It doesn't cater to any of our products, so it wasn't a strategy. We're not going to sell more film or more cameras through that product, but we all wanted this to be an option for photographers. So let's do it."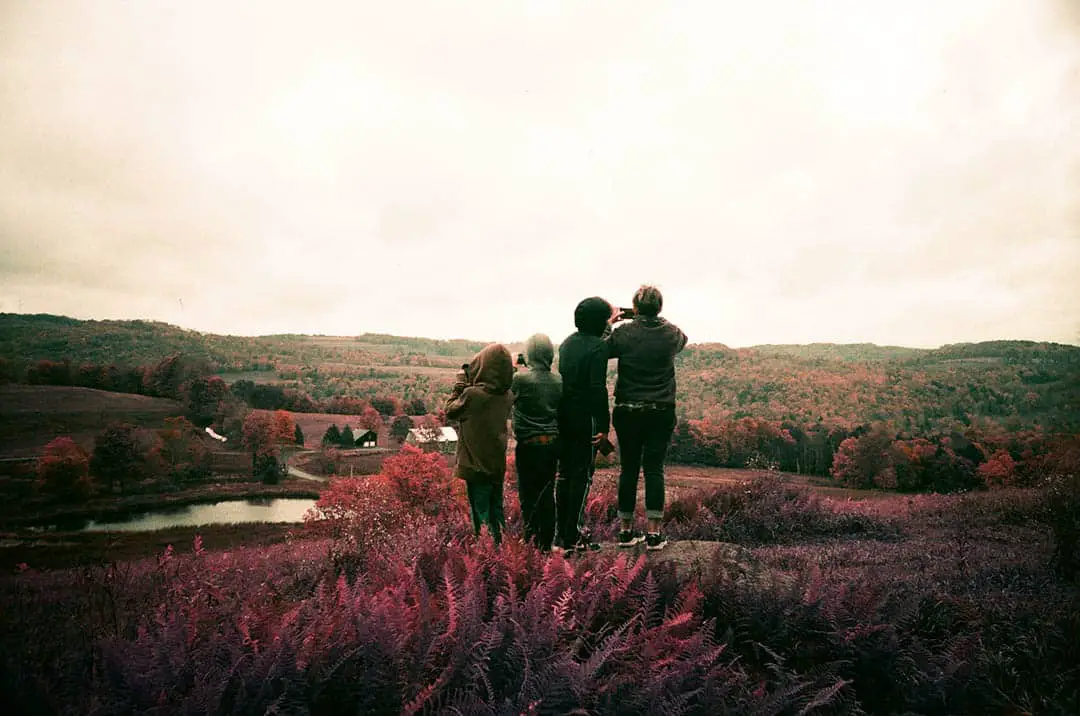 While some of these products are instant hits, there's always the risk that they won't take off. Buchart notes that some of the products from Lomography's lineup take longer than others to start seeing real sales. Sometimes, it takes a popular YouTuber randomly making a video to get a product off the ground. 
"Some products work better and some worse than you think but some even are kind of okay for a few years and then all of a sudden it picks up out of nowhere like the Digitaliza," she said. "They were always somewhere in the mid-range of our selling products and then Matt Day makes a video about how he scans with a digital SLR camera and all of a sudden they're selling through the roof, becoming one of our best sellers."
When it comes to film emulsions though, the current digital world has left some major scars for manufacturers. Many of the machines used by manufacturers were torn down and sold for scrap metal. The lack of machines has created a challenge for new manufacturers of film, who now have decaying equipment with no one with the knowledge to fix them. On top of that, many of the chemicals traditionally used for film manufacturing are being taken off the market because of their danger to human health. 
And all this is happening as the demand for film is growing. More and more people are coming back to film photography, and it's even beginning to see a revival among a new generation of professional photographers. Fashion, portrait artists, concert photographers, among others are all coming back to film in for the aesthetic, and also because it's just more fun. 
All of this is making Lomography constantly reinvent the way that it manufactures film. The company is looking for ways to create film in a more sustainable way than in eras past. 
"You have to reinvent constantly in this field because you ran out of things,  and we're always talking about how just because it is an old medium doesn't mean we have to continue making it the exact same way. So we try to come up with new ways of how to make things more efficient, or environmentally friendly," she said. 
"It takes some time. Mostly, I think it's an issue with having the chemicals and the machines that simply don't exist anymore, and then finding a new way how to make all these things is tough. But we're working on it."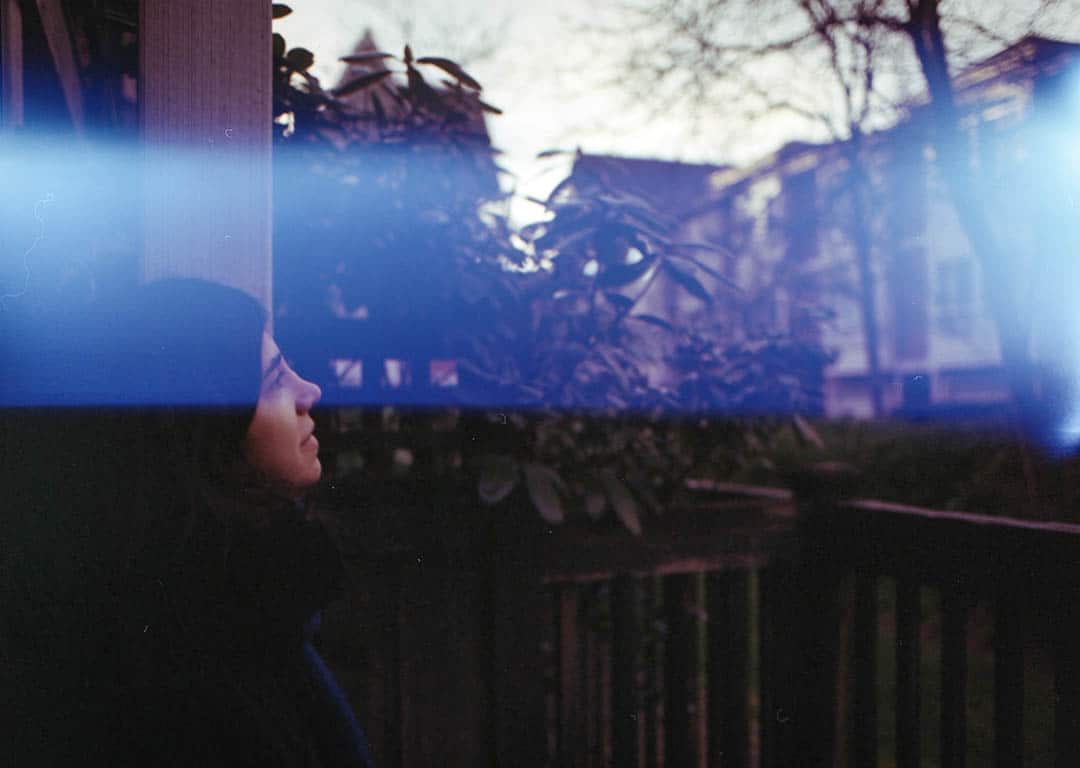 Over the last couple of years, they've made disposable cameras reloadable and started selling film in reloadable 35mm canisters instead of the metal ones that end up in the trash. Buchart also said the company is constantly looking into creating alternative emulsions.
"Definitely, we're always open for any ideas and new challenges and I would personally love to hear someone figure out a vegan film that works and makes sense without having to charge $40 per roll."
Developing new film stocks is a long, arduous process. And there are few scientists left in the world who understand chemistry well enough to keep it going. Developing new emulsions that will be on the market long term can be a long back and forth process to iron out all of the perfect characteristics, Buchart noted. But every now and then, a fun accident occurs during the assembly process that makes for a fun, short-run product. 
"[Getting a formula that we're satisfied with] is the longest part of the process, but at the same time, it could be that by some weird accident, someone in a factory-made some mistakes and comes back to us and is like, 'oh, shit, this batch is all orange or whatever.' And we would be like, 'hell yeah, we want that.'"
By Daren
Daren is a journalist and wedding photographer based in Vancouver, B.C. He's been taking personal and professional photos on film since 2017 and began developing and printing his own photos after wanting more control than what local labs could offer. Discover his newest publications at Soft Grain Books, or check out the print shop.