8

min read
If you're looking to stock up the film fridge with some precious film goodies before the holiday season, now is your chance! There are plenty of suppliers discounting their products to celebrate Black Friday. Here's the Learn Film Photography roundup of the best Black Friday Sales for 2021!
There's no better time of year to stock up on film, or purchase gear than on Black Friday. Especially the higher ticket items seem to be showing the biggest discounts so far (like this $2,000 discount on the Leica TL). 
So here's the Learn Film Photography Black Friday Roundup for 2021! We're updating this list every time we find a new offer. So if there's anything we've missed, please let us know in the comments down below, and we'll add them in.
Lomography: take 15% off your film when purchasing a camera
Lomography is starting things off hot with their Black Friday sale. 
Lomography is the only manufacturer offering fresh film at a discounted price this Black Friday and Cyber Monday. But it comes with the caveat that you have to purchase a discounted camera, like a Diana+.
Still, though, this is a great time to stock up on their films, before the new Kodak prices go into effect and increase the sale cost in the New Year. 
Find the discount on their website by going to this link:
https://shop.lomography.com/en/15off-lomography-films
Fair warning: I tried to get this discount from Canada, but the discount didn't go through. The discount only appears to work in the USA despite this banner also showing up for Canadians. If it discount doesn't work, send Lomography an email to get it sorted out. 
Polaroid: deep discounts on starter sets and merch, and a free camera bag with every purchase over $150
If you're in the market for a new Polaroid Camera, cool merch, or Polaroid Lab, this is the time to act. 
Polaroid's Black Friday event is giving users discounts on starter packs, straps, flash bars, lenses, and other devices to help photographers who are just getting started or are ready to look the part. And on top of that, users will get a free camera bag with any purchase over $150 if they use the coupon BLACKFRIDAY2021 in the checkout!
Much of the deals are on a limited supply, so act quickly before they're all sold out!  
Find the deals here (scroll to the bottom to switch countries if you're from Europe):
https://us.polaroid.com/collections/black-friday
Take 20% off sitewide at Photogenic Supply
Have you seen those super cool whiskey glasses with a roll of film in the side? Well, now is your chance to pick one up with a 20% discount! Photogenic Supply has the most unique collection of hats, shirts, key chains, camera straps, coasts, pins, and almost anything else you could think of, all dedicated to film photographers.
If there is a film shooter in your life, this store has some of the coolest gift options available. Take 20% off their entire store using the discount code BFCM2021.
Take 10% off film at Caffenol Lab
Caffenol Lab is giving all users 10% off of film starting today (November 25) until December 15! Caffenol Lab is an awesome company based out of Brantford, Ontario, Canada.
Caffenol focused almost exclusively on eco-friendly B&W film and processing, and have even created their own commercially-produced film developed called Cawanol Professional (read my review of Cawanol here). Cawanol is the most environmentally-friendly developer available, and is a great way for new photographers to learn about caffenol, and how they can make developers at home.
Find out more information about their Black Friday sale and Cawanol Professional on their website: http://caffenollab.com/
Analogue Wonderland: Free Gift with Every Purchase
This one's for the UK and European readers! In case you haven't heard of them, Analogue Wonderland is one of the most unique and exciting places to buy film. They're constantly stocking new, unique, and rare films (including some Japan-only Fuji stocks).
Nobody shows the true spirit of film in everything they do like Analogue Wonderland. I just wish they had a US (or better yet, Canadian) based store that I could purchase from.
To celebrate Black Friday, Analogue Wonderland is offering a Free Gift with every order! The gifts can include a Vecco VC-20 Camera, Bottle/Film Canister opener, pins, or a £10 Voucher for the Analogue WonderLAB.
Right now, they're also offering various sets of film stocks wrapped in a Christmas Cracker, complete with chocolate, stickers, and even a pencil. Each Christmas Cracker sells for between £50-£85, but contains 65-100+ Pound Sterling worth of film! 
Check out these fun Christmas Crackers while supplies last here.
Get $10 off Negative Lab Pro 
The program is a remarkable addition to any film photographer's arsenal because it allows users to get the absolute most out of their images. Scanning with even an old DSLR will often create much better results than a scanner like an Epson V550 or V600, while also speeding up the process significantly. 
Negative Lab Pro is the tool that film photographers use to convert their negatives to positives when scanning with a DSLR. NLP makes scanning quick and efficient by allowing users to batch process their negatives.
If you haven't tried it yet, grab a free trial of the program to scan your first 12 negatives for free. After that, the one-time purchase gives users lifetime access to the product and all of its updates. 
The discount is only officially available on the Negative Lab Pro website on Black Friday, but users can get the $10 discount early by following this link. 
Once you've got a discounted copy of NLP V2.3, check out this article to learn how to get the highest-quality scans with the program.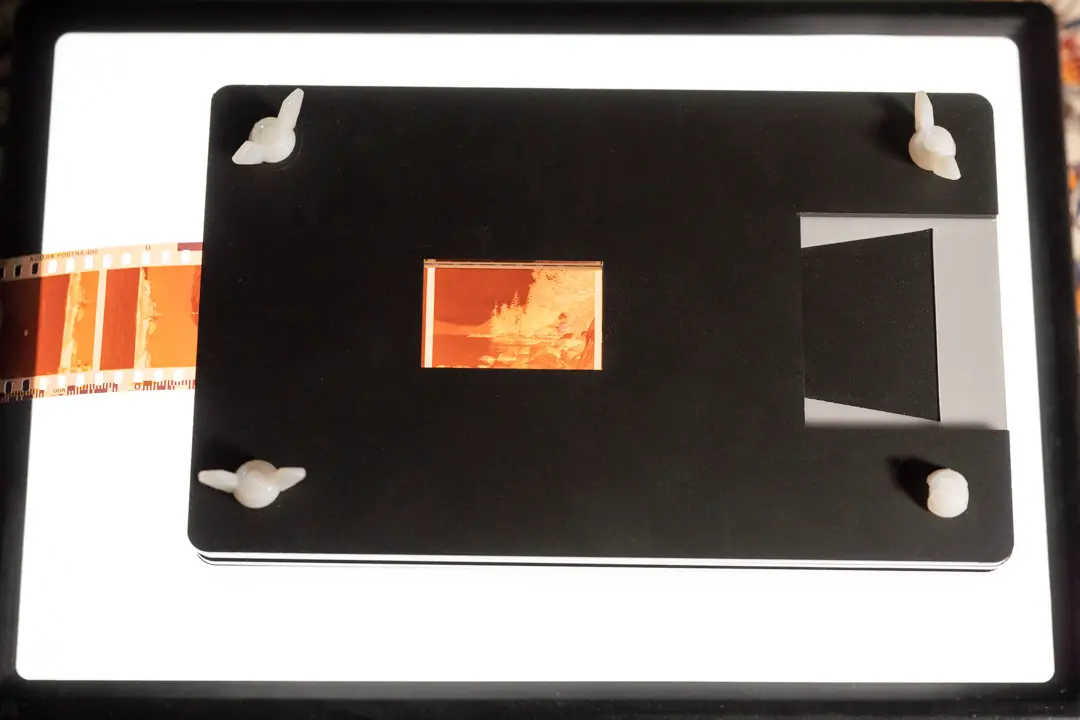 33% off The Essential Film Holder & Free Shipping
The Essential Film Holder is one of the most cost-effective DSLR film scanning solutions. It's the simplest system out there and works for both 35mm and 120 format film. I've personally been using this device for the past year now, and have gotten great results with it.
Starting Friday, users will be able to get the Essential Film Holder system with both 35mm and 120 masks for £60 with shipping included.
This is one of the best systems for new users, so if you have any interest in getting putting away the Epson V600 scanner and trying camera scanning, this is a great time to get started.
Find the discount on the Essential Film Holder site here: https://clifforth.co.uk/BF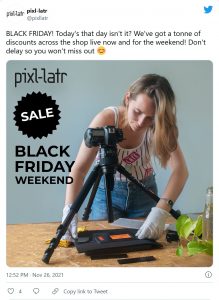 Get 20% off Pixl-Latr DSLR Scanning system
Pixl-Latr has just entered the ring. This group of intrepid film photographers has come together to make one of the cheapest, simplest, and most customizable DSLR scanning film holders available. Available during the Black Friday Weekend only, take 20% off all Pixl-Latr products!
Find the discounts on their website here.
Photographer's Formulary: discounted developers and raw ingredients
Photographer's Formulary is an incredibly unique company. They are the biggest supplier of alternative film-and-paper-developing chemicals as well as raw ingredients to build your own formulas. This company has been going strong for over 40 years, and shows no signs of slowing down! 
At the moment, this company sells far more than the average commercial supplier. They have literally hundreds of unique options that can't be found anywhere else. I've personally spent hours running through everything on their website, looking for some unique products to buy. 
If you're looking for something specific (like some of the legendary film developers created by Geoffrey Crawley) chances are Photographer's Formulary will have it. 
Check out their discounts here:
https://stores.photoformulary.com/black-friday-cyber-monday-deals-preview/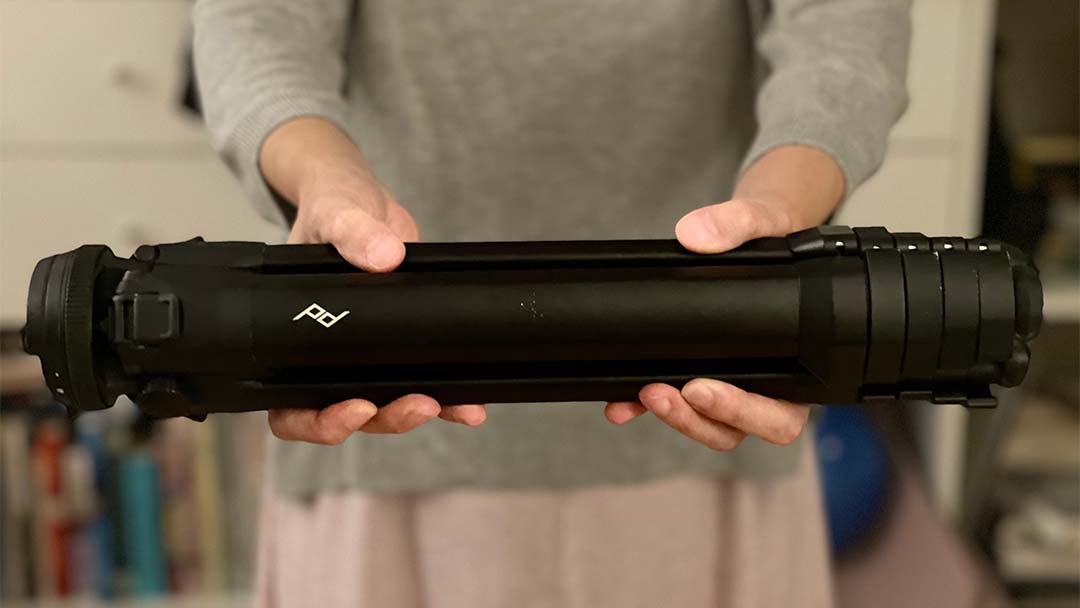 Up to 30% off Peak Design products
I know, Peak Design doesn't make film photography products. But they do make an incredible tripod and accessories that I've been using for years. 
For example, I've used their hand straps and clips ever since I got started with wedding photography. And I have yet to get tired of the way they feel in my hand. Peak Design is one of the biggest innovators in the photography industry. 
Before them, all photography companies were inherently making the same products. But because they're here, we're starting to see massive changes in the way products are built. 
Right now, they've got a big sale on many of their products, including the tripod, camera bags, and straps. Check out their sale on their website, here. 
Are there more discounts?
As we get closer to Black Friday, there will be more discounts revealed. I'm keeping a watchful eye on everything this year and will update this list as soon as I find other deals. 
At this point, there, unfortunately, aren't any film photography discounts at B&H, Freestyle, or Adorama. Hopefully, a couple will be revealed as we get closer to the American Thanksgiving holiday. 
Are you offering a Black Friday/Cyber Monday deal that you'd like listed on the blog? Let me know by filling out this contact form. I will answer and post it as soon as possible.
By Daren
Daren is a journalist and wedding photographer based in Vancouver, B.C. He's been taking personal and professional photos on film since 2017 and began developing and printing his own photos after wanting more control than what local labs could offer. Discover his newest publications at Soft Grain Books, or check out the print shop.