11

min read
I recently bought the Canon EOS 630 camera off eBay as a way to test film using my modern complement of Sigma Art lenses. As a wedding photographer, having a digital camera rig is absolutely essential. And those lenses are some of the best every created — tack sharp front to back, incredible bokeh and low light performance. They don't deserve to sit on the shelf until the pandemic is over. 
But first, before I bore you with the backstory of how I came to purchase this camera, is the EOS 630 worth purchasing? 
The Canon EOS 630 is the most versatile sub-$50 film camera for Canon digital shooters. This camera allows Canon photographers to reliably use all of their EF lenses and flashes with autofocus and manual exposure controls. At the price, an EOS 630 is the best way for Canon shooters to try film photography.
Since they're Canon EF mount lenses, they work on any Canon EF model from 1987 to present without issue — be it film or digital. And since the more modern cameras aren't in vogue the way 70s Hasselblads and Leicas are, there are plenty of cheap options available online. 
Skip to the review
| EOS 630 Features  |  Autofocus  |  Ergonomics  |  Battery life  | Who is this camera for? | Find the EOS 630 on eBay |
My first thought was to go for rugged professional bodies. But versions like the EOS 1V or 1N are currently selling on eBay for anywhere between $200 and $1,000. At those prices, it's cheaper to get a digital EOS 5D than it is for a used film camera. And tbh, I don't exactly need a tank of a camera that can shoot through an entire roll of film in 3.5 seconds. I'll just shoot digital, thanks. 
The next options are the prosumer models, like the EOS 620, 630, and 650 cameras. I'm not going to lie, I took a chance without doing research, found a 630 for $20 (+$15 shipping from Japan), and clicked purchase. But despite risking all $35, I got the best model I could have ever asked for.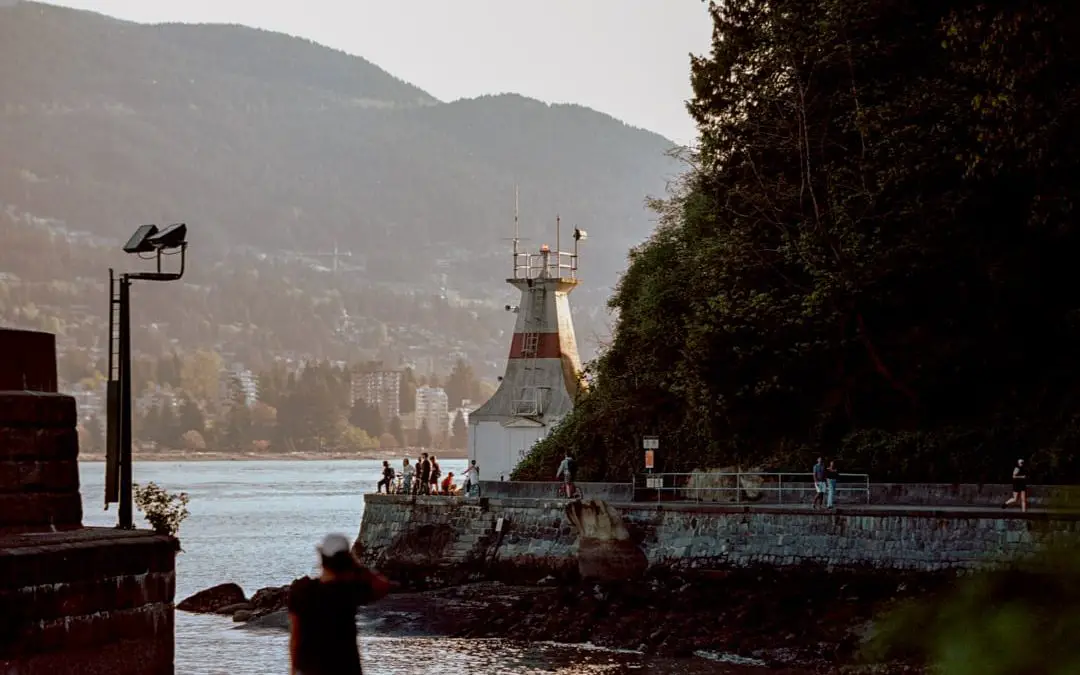 The EOS 630 is the most camera you can buy under $50
The above sentence remains both true, and essentially meaningless. But, it's no joke that this camera may be the most underrated model of 2021 for new film photographers. 
For Canon shooters looking to try out film photography, the EOS 630 can be the best entry point. For less than $50 with shipping, this camera is packed to the brim with features, like spot metering, manual controls, an illuminated LCD panel, DX code reader, ISO override, aperture and shutter priority modes, 1/2000th maximum shutter speed, 5 fps framerate, a maximum sync speed of 1/125, as well as a 10-second timer function. It'll even work with modern Canon flashes, and features removable backs, even if they're not all that easy to find. 
This camera only has a single dial for changing settings. So to shoot quicker, I use the aperture priority function in tandem with the partial metering mode to expose for the shadows. Overall, the metering has been overwhelmingly reliable. After two months of using this camera, the aperture priority mode produces consistent, properly exposed negatives even in contrasty light.
One of the cons of this camera is that the metering and autofocus controls are both paired together with a half-press of the shutter button in auto modes, like aperture or shutter priority. So if you need to meter and focus on two different parts of an image, you'll have to use manual focus. In manual mode, it's a bit harder. The camera viewfinder does not give exposure feedback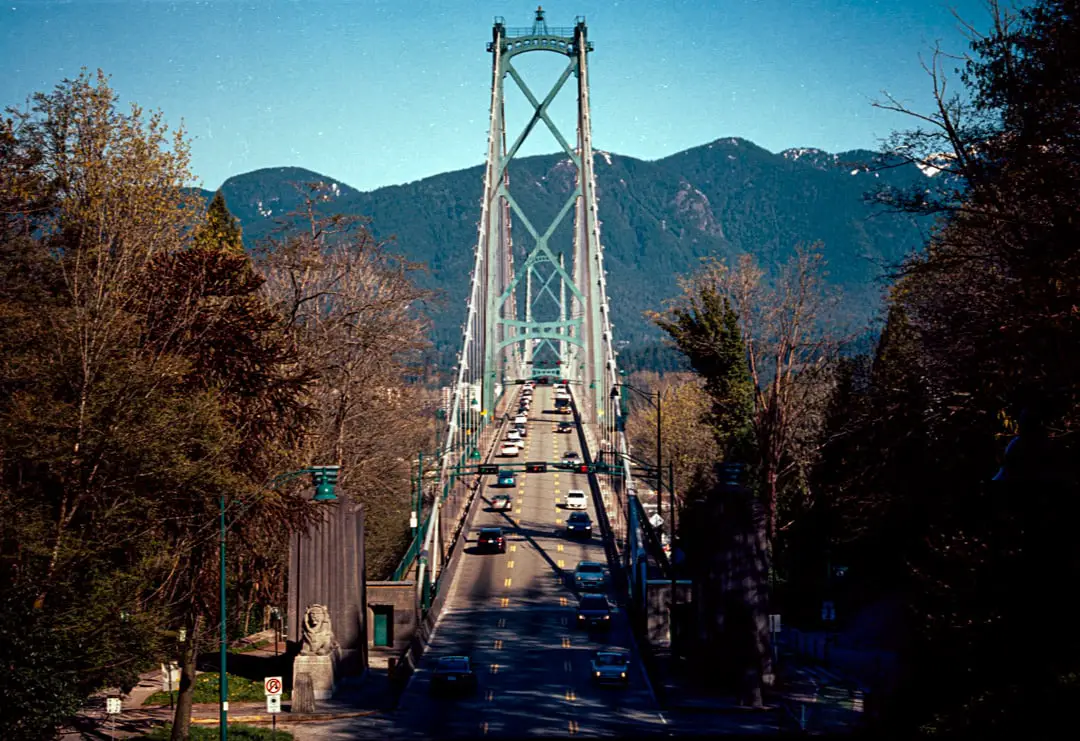 How is the EOS 630's autofocus?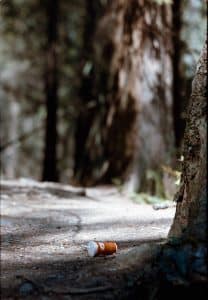 Autofocus is the main area where the EOS 630 seems to let me down most often. 
In good lighting, the camera can achieve pin-sharp focus on closeup or faraway subjects. However, it struggles in moderately contrasty scenes when focusing between 10-20 meters. For example, if you're shooting with a complicated foreground, it is prone to front or back focusing. 
Perhaps I'm spoiled by using a Sony A7III mirrorless camera as my everyday driver, but this has been a letdown in some of the more precious photographs. 
The camera is also difficult to use for close-up macro photography without a tripod. The autofocus isn't able to keep up with the small amounts of swaying back and forth when hand-holding the camera. And to be fair, my Sony also struggles a bit with this, but at least the Sony's keeper rate is 50/50 rather than the EOS 630's 1 in 5. 
For landscape photography with good lighting, this camera will never struggle. Night time photography might be harder, as achieving perfect focus at the hyperfocal distance may be difficult at night. 
All in all, this camera has hit the mark more often than it's failed. And for the most part, that's better than my manual focusing skills. At the end of the day, you can't expect modern digital results with a 32-year-old camera. But for the time and the price, it's pretty damn good.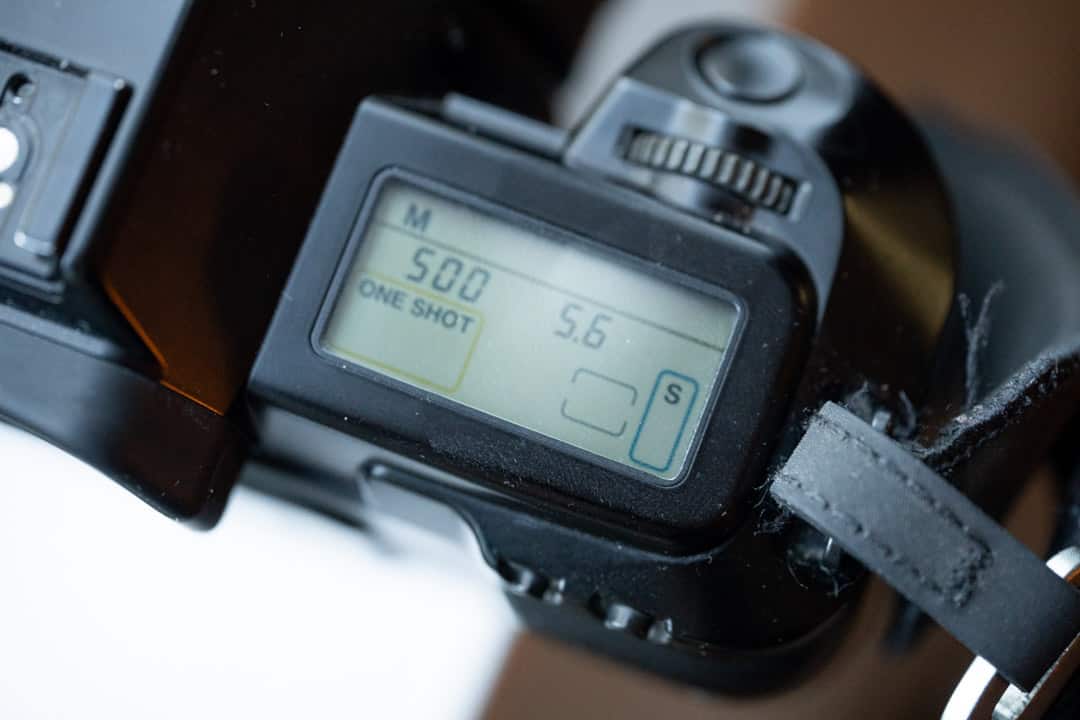 How are the EOS 630's Ergonomics?
Ergonomically, this camera isn't the easiest to work with. The buttons are small, hard to press, and not well defined compared to modern cameras. Getting used to the operation of this camera does take time — but it's easy once you've nailed down your workflow.
The EOS630 is designed to be operated with two hands. For example, to meter in manual mode, you press the M button on the front of the camera. The same button also lets you change the aperture when it's held down. Since it only has a single dial, changing the aperture requires holding down a button on the top right of the camera while spinning the dial. 
Switching modes is easy using the LCD screen and the mode button on the top left of the camera. Changing the ISO, using the self-timer, and checking the battery life is a little different, requiring the user to flip open the panel on the bottom back side of the camera. Luckily these controls are only used when first loading the roll, or when changing the way you're shooting — like switching from handheld to making a long exposure on a tripod. 
The camera also has a small grip. The bulge isn't as small as Sony or Fuji's consumer camera lines. But it does feel smaller than I'd personally like. Adding on a Peak Design wrist strap, however, makes this camera feels steady and secure.
Build quality
Build quality is another story. The Canon EOS 630 is built well, but it doesn't feel that way. The panel on the back of the camera feels flimsy. But the front half of the frame feels significantly stronger under the plastic cover.
Because of the plastic on the back, it doesn't feel completely secure when holding a 3-pound lens, like the Sigma Art 135mm with one hand. The back panel does make a noticeable creaking sound when it's squeezed. So far, it hasn't been a problem, but it doesn't feel as nice as other all-metal cameras. And if anything does happen, the back is designed to be replaced.
And I've had this camera out in a lot more rain than it should have been in. Coming from the Pacific Northwest, there's a 50/50 chance of rain at any given moment — even if it's been perfectly sunny all day.
And while there doesn't appear to be much weather sealing around the small buttons, the camera so far hasn't shown a single sign of damage from the Pacific Northwest rain. However, that doesn't mean I'll take it out in a torrential downpour.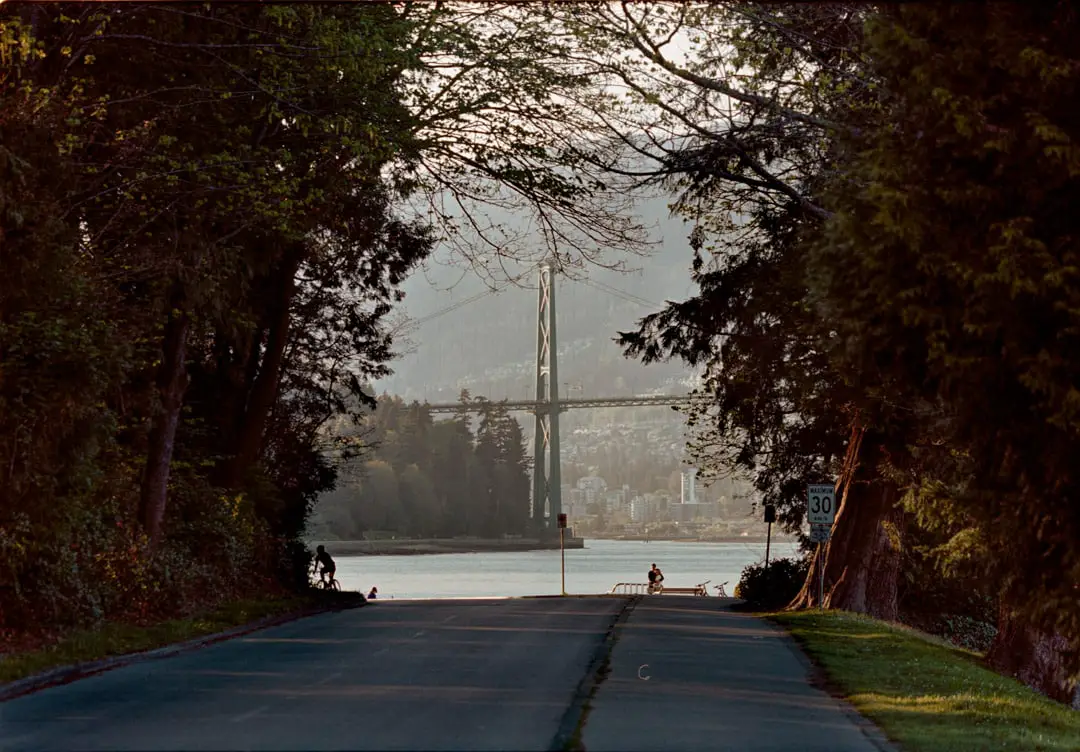 Battery Life
The EOS 630 Camera uses an Energizer 2CR5 battery (equivalent to a Duracell 245), which provides a long battery life. Some cameras may have aged electronics that drain the battery over time, but the copy I have has shot more than 10 rolls over three months without draining a single bar off the battery indicator. 
That includes shooting long exposures, and the near-constant use of an autofocus lens with Sigma Art glass elements weighing more than a newborn. Those lenses take a lot of power to move.
But so far, the battery has held up far better than I would expect. Either that or the indicator is lying to me that it's still full. I'll update this article after I've drained the first battery. But so far, this camera does not need a lot of juice to perform as well as it does. 
That said, there have been a number of reports from YouTubers and other bloggers about the camera draining the battery even when it's powered down. So far, I haven't experienced any battery drain. If you notice that happens with your camera, it's best to remove the battery when storing it, as there aren't any rechargeable batteries available for this model.
Update: The first battery died this last week after six months of use. New battery has been inserted, we'll see how long this one lasts.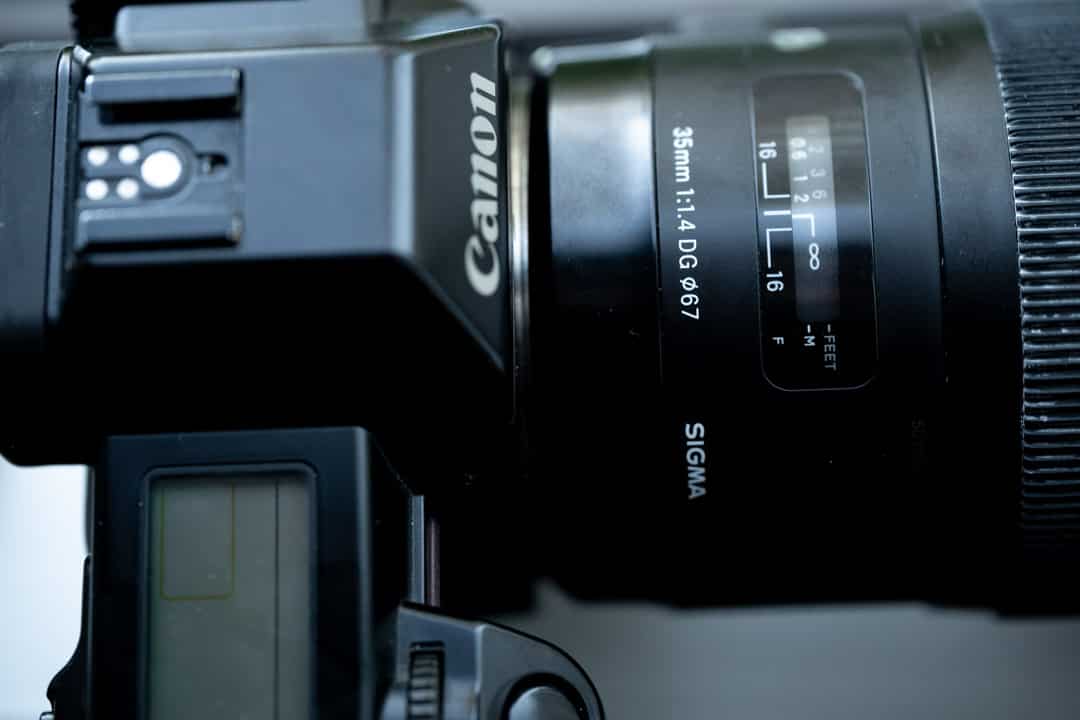 Who is this camera for?
The EOS 630 is the perfect camera for anyone who needs a reliable film camera to complement their digital photography. If you have a set of Canon EF lenses, this camera will perform brilliantly. It's for the type of people who want to test film out to see if it's for them, or to give their clients a reliable film photography option. 
The camera isn't perfect, but it's far more reliable than manually focusing, and can get good results quickly. When comparing it to a modern-day camera like the 5D Mark III or IV, there will be a lot of ways that this camera is lacking. But compared to almost any other film camera on the market, the EOS 630 is a gold mine. This camera has all of the manual and automatic settings needed to make it a professional workhorse. 
But this camera is not for photographers who don't already have Canon lenses. If you're a Nikon shooter, or just looking to pick up your first film camera, the EOS 630 will not be the cheapest option, even if the body is one of the best deals on the 35mm marketplace. Since modern EF lenses still have a lot of use left in them, there aren't many cheap lenses to be had for this camera, unlike other systems, such as Pentax, or even the Zenza Bronica ETRS (which I currently believe is the best deal in medium format photography right now).
Find the Canon EOS 630 on eBay here. Links like this help give
Have any questions or comments about this camera? Let me know in the comments down below! Or, reach out to me on the official Learn Film Photography Facebook group!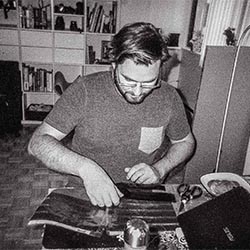 About the author of Learn Film Photography
Daren is a journalist and wedding photographer based in Vancouver, B.C. He's been taking personal and professional photos on film since 2017 and began developing and printing his own photos after wanting more control than what local labs could offer.