8

min read
Film photographers need the best possible camera bags to keep their gear safe and in working order. Not only are film cameras more sensitive to shocks and falls, but they're also rarely, if ever, weather-sealed.
Chrome Industries makes bombproof, utilitarian backpacks and bags designed for use in the most rugged conditions possible. So how does their camera bag hold up for photographers? 
4.5 out of 5 stars. The Chrome Industries Niko 3.0 25L backpack has adjustable space that can easily carry a camera, 4 lenses, flashes, accessories, and a tripod. The waist strap distributes weight to the hips, making it one of the most comfortable bags for professionals. The downside is it isn't fully waterproof.
I recently took this bag with me on a trip to Morocco, fully packed with my Hasselblad camera, film, and all of my heaviest lenses. Despite all of the weight that I loaded into this camera bag, it held up extremely well. Here's what I found after carrying this bag around every major oasis in the country. 
Find the Chrome Niko 3.0 Camera Backpack on Amazon here.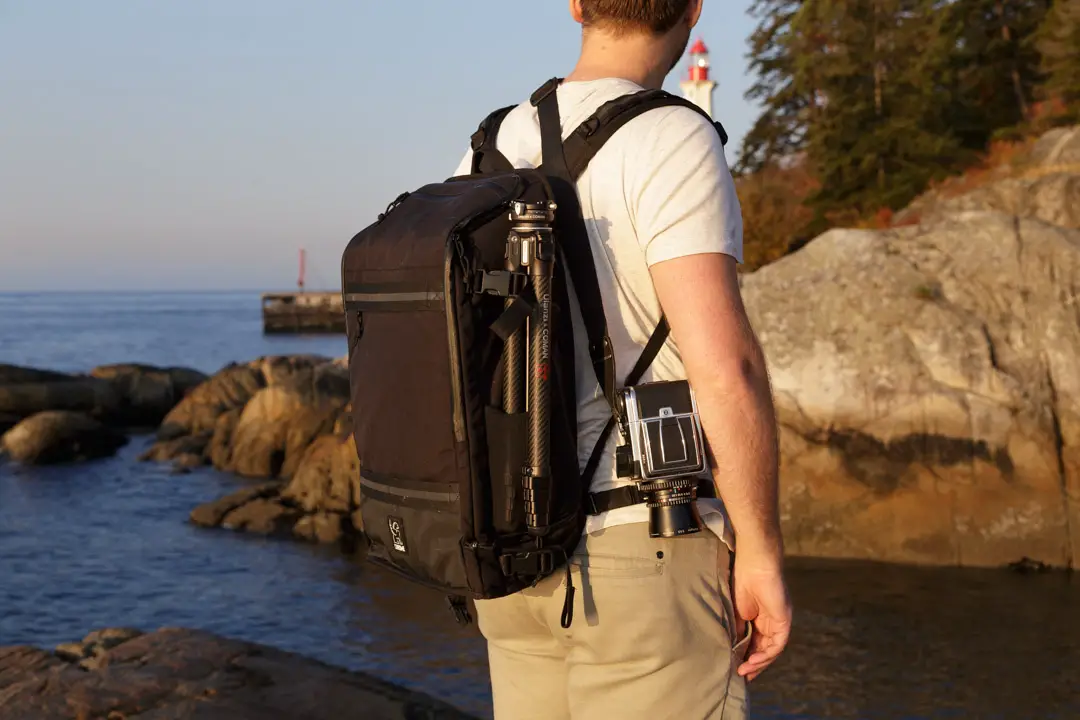 Chrome Industries Backpack features and design 
The Chrome Industries Niko Camera Backpack 3.0 is one of the best-designed bags I've ever used. It has all the features that I need in a smaller, sturdier format than the previous formats I've used. 
Here are the major features that really stand out to me — especially after using it on a journey through Morocco
Back opening design: this bag opens from the back, which makes it harder for other to access your bag while you're walking, and also means you're not going to get your clothes dirty if you have to put the bag on the ground. 
The bag also has zippers on the sides, so you can slide it down one shoulder and quickly access your camera. While I like the feature, I personally kept padding by the zipper opening so the camera couldn't be accessed from the sides. By default, the bag is set up this way, which is a smart feature.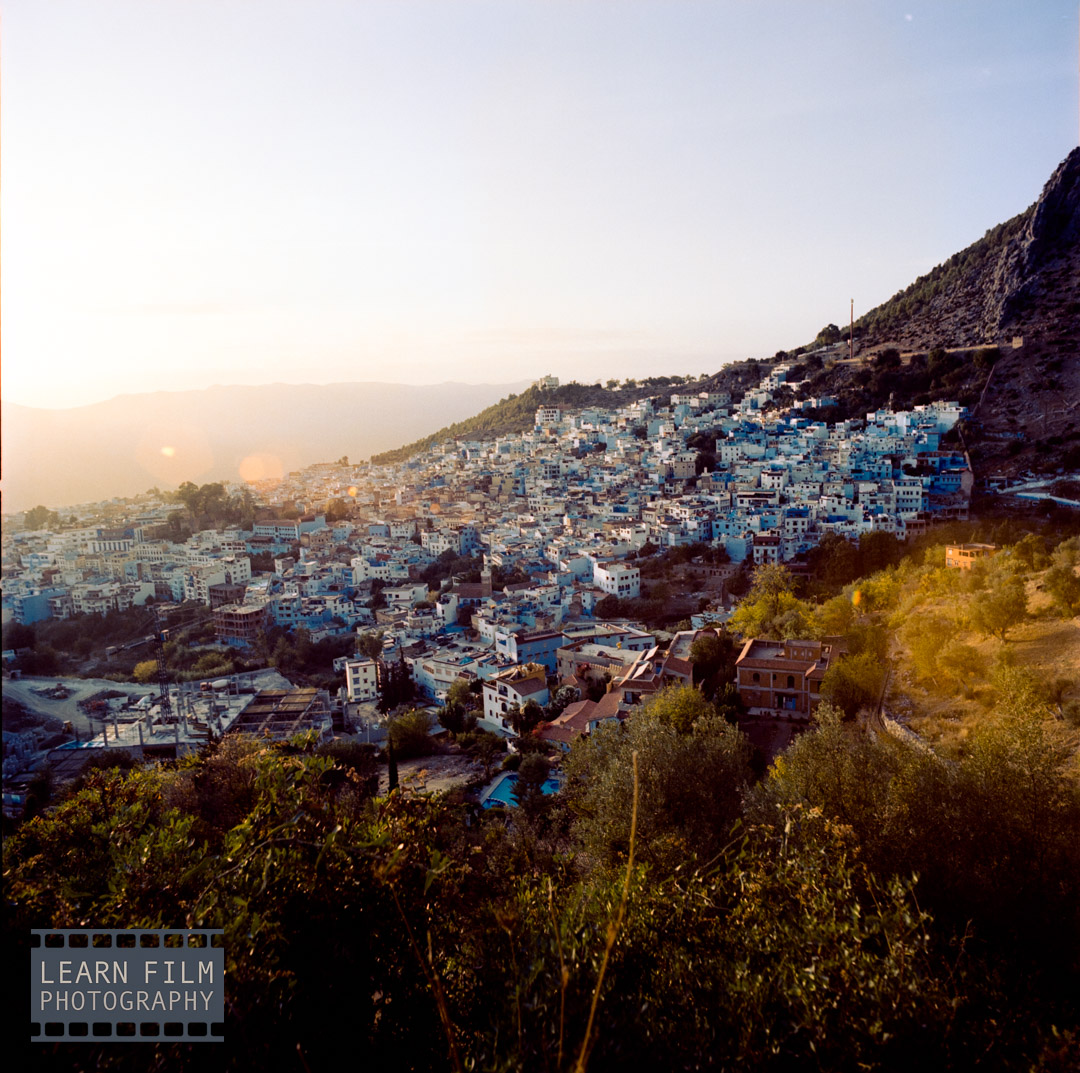 Space for a 15-inch laptop: the biggest downside of the previous models is that they only featured space for small laptops. That meant the bigger, more powerful Macbook Pros, and other laptops needed by photo professionals had to be left at home. 
The new version of this bag fixes that with the laptop pouch that sits securely in the front of the bag, behind the padding, and with a secure strap that would make it very difficult for pickpockets to access. 
Multiple holders for tripods and water bottles on the outside: if you need it (which I have before) it's possible to easily carry two tripods on the outside of this bag. I personally use both the Peak Design Travel Tripod and the Ulanzi & Coman Travel Tripod for different cameras, both of which easily fit on the bag, and can sit with their legs securely in the water bottle holder on the side. 
That means when I'm traveling on a bike or going on an airplane, the tripod(s) aren't swinging around wildly. 
Waist and chest straps: if you've ever carried a camera bag full of ridiculously heavy professional lenses up the side of a mountain, then you'll know how hard it can be on your shoulders. The Chrome Niko 3.0 Camera Backpack has a waist strap that helps transfer much of that weight from your shoulders to your hips, which no doubt takes a lot of pressure off both the bag and the wearer. 
Even taking a 50lb kit around the blue mountain town of Chefchaouen in Morocco didn't feel all that cumbersome thanks in large part to the waist strap that's on this bag. It may not look as sleek, but it is an incredible help when you need it. 
Exactly how much gear can the Niko Camera backpack 3.0 carry?
I traveled with this bag full to brim with a Hasselblad camera system, which is pretty much the heaviest you get. It wasn't the smart way to travel with film, but this bag made it work.
At times, I comfortably carried a Hasselblad 503cx with 4 lenses and sometimes two tripods. I'm not going to say that was a smart move for my back, but the bag made it possible, and also comfortable to do thanks to the waist strap keeping much of the weight off my shoulders. 
I even did a quick scramble up a vertical rock face — another clearly bad decision — and despite carrying nearly 50 lbs, the bag felt secure and well-balanced while keeping my arms free to move.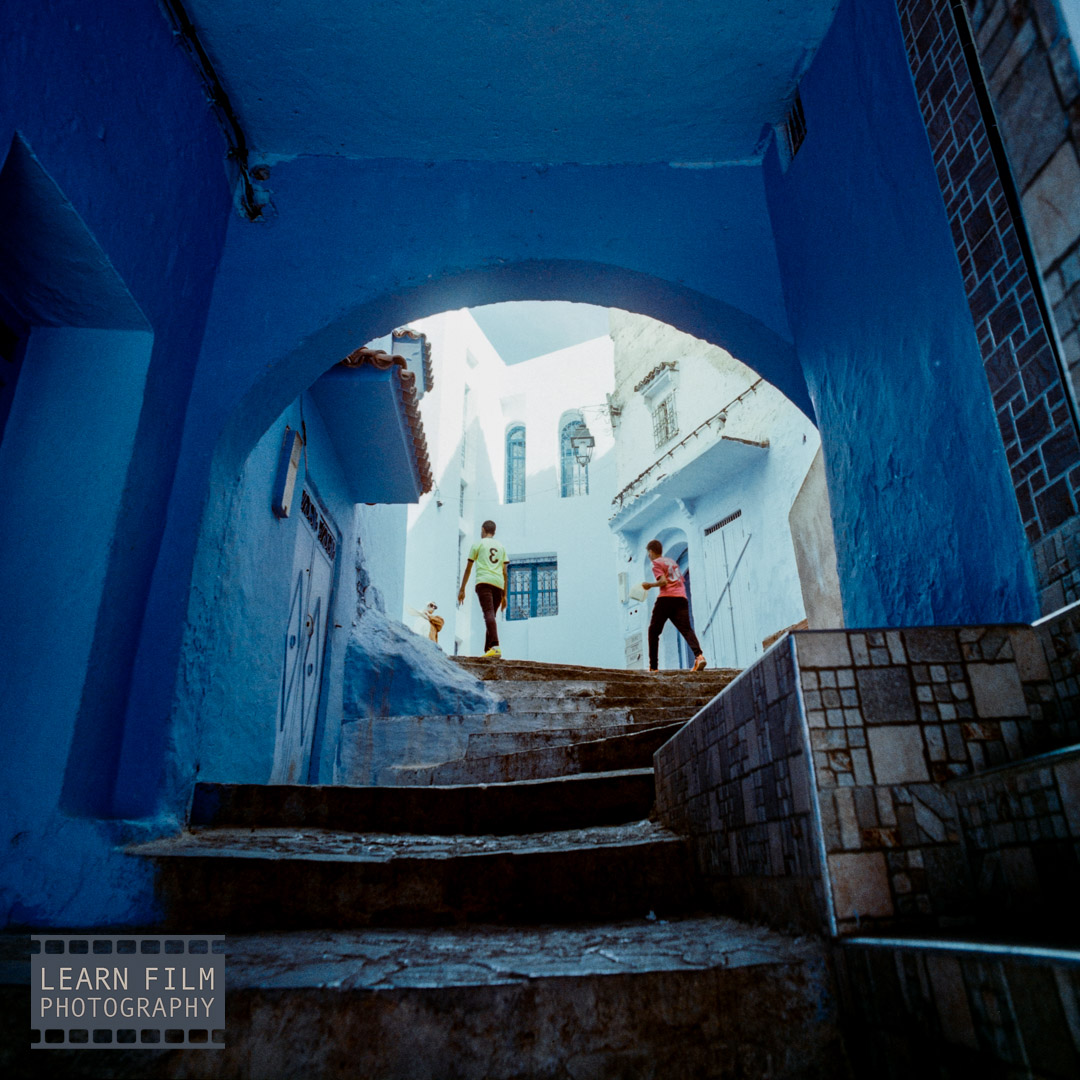 Is the Chrome Industries Niko 3.0 camera backpack waterproof? 
No, the Niko 3.0 Camera Backpack is not waterproof. There are a few features that make the bag water-resistant, like having sealed zippers and a lot of padding. It can handle the rain, but this camera backpack won't keep your gear dry in a torrential downpour, placing your bag in a puddle (true story), and it definitely won't keep your gear safe if you drop it in a river or lake. 
If you live in a rainy city, you will need to add some waterproofing to make this bag work. As a cyclist in Vancouver, I need my bags to hold up to consistently wet weather. Luckily, it is possible to weatherproof a bag using wax. I personally use Fjallraven Greenland Wax (find it on Amazon here), which can be applied by warming the wax with a hair dryer.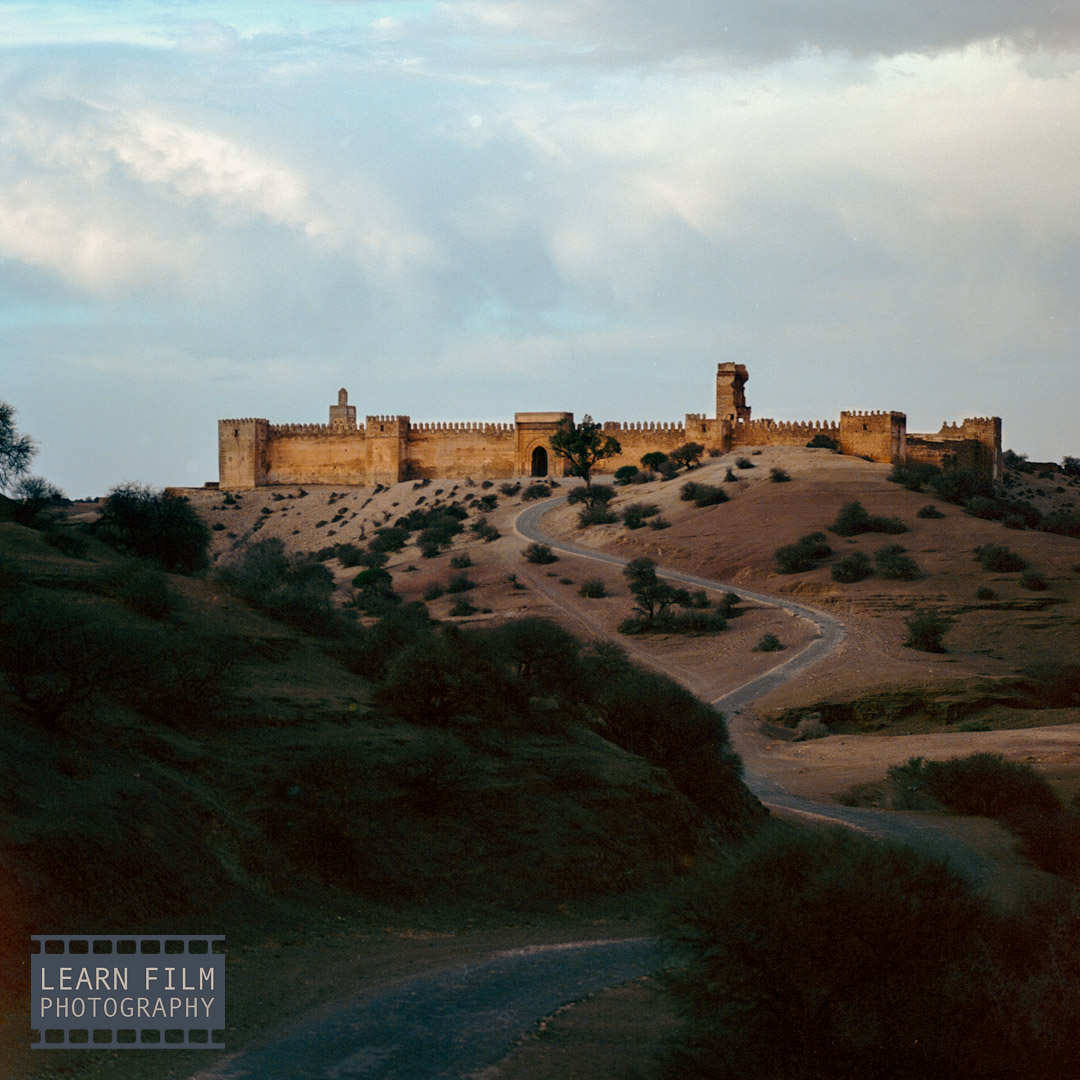 Final thoughts
Looking back, I've used Chrome Industries bags my whole adult life. I've been hooked on their quality and design ever since first picking up a bag back in university on a recommendation from a friend. 
I've walked, biked, driven, flown, and rowed hundreds of kilometers with these bags over the years — and they've (almost) never let me down. When you use them as heavily as I do, it's a wonder the bags can hold up as long as they do. 
The bags are not cheap, but when you have expensive gear that you rely on to make an income, having a good bag that can hold up is absolutely crucial. 
Chrome backpacks last longer than any other article of clothing that I own — even when they're hauling over 50lbs worth of expensive gear up the side of a mountain. And the new versions are getting better and better every time. While I missed the second iteration, I did own the original Chrome Niko Camera Backpack, which I used and abused for years. 
That bag still has a few years left in it, but the new waist straps were just too good of a feature to pass up on my latest adventure — and they definitely saved my back. 
The only thing I wish was better on this bag is the waterproofing. The wax works great for rain, sleet, and snow, but it will not protect my bag if it falls into a lake, or even if I just set it down in a puddle at night by accident. 
But at the end of the day, I absolutely trust the Chrome Niko Camera Backpack 3.0 with all the gear I load up in it. And that's something I can't say for any other backpack I've seen before. 
Find yours on Amazon for the best price here. 
By Daren
Daren is a journalist and wedding photographer based in Vancouver, B.C. He's been taking personal and professional photos on film since 2017 and began developing and printing his own photos after wanting more control than what local labs could offer. Discover his newest publications at Soft Grain Books, or check out the print shop.