7

min read
If there's one lens in my Hasselblad kit that you couldn't pay me enough to sell, it's the Zeiss Sonnar 150mm f/4. This continues to be one of the most versatile lenses in the Hasselblad lineup that is always in my camera bag, no matter where I go.
This is the default lens on my Hasselblad 503cx camera, because of its combination of a wide aperture (for medium format) and medium-telephoto focal range that allows it to isolate subjects with ease. 
This Zeiss Sonnar 150mm lens (82.5mm equivalent for 35mm) is sharp corner to corner with very little vignetting and almost no chromatic aberration, which is impressive considering the design hasn't changed since its initial release in 1957. 
It is an ideal choice for portraiture, street, wedding, product, and even landscape photographs. And because it was so popular, and performed so well, this lens was mass produced, making it one of the the cheapest lenses that you can purchase for the Hasselblad V system. 
Here's why after using this lens for a year, I can safely say I will never leave the house without it again. Find a good, reliable copy on eBay here.
Focal length
150mm
Aperture
f/4 – f/32
Aperture blades
5
Shutter speeds
Bulb, 1s – 1/500
Shutter type
Leaf
Close focusing distance
1.4m (4.6feet)
Maximum magnification
0.14x
Weight
710g/1.5lbs (C T*) 785g/1.7lbs (CF)
Model numbers
C/CT* all non-focal-plane-shutter V-series cameras, including 500c, 500c/m, EL/M, 503cx, 503cw. Has a self-timer, and the T* version is black, with better anti-flare lens coatings

CF: Same optical design, but with new barrel and focal plane shutter support for 2000 FCW or 2000 FC/M. This version does not have a self-timer.
Tech specs for the Hasselblad Zeiss Sonnar 150mm f/4 lens for the V-Series cameras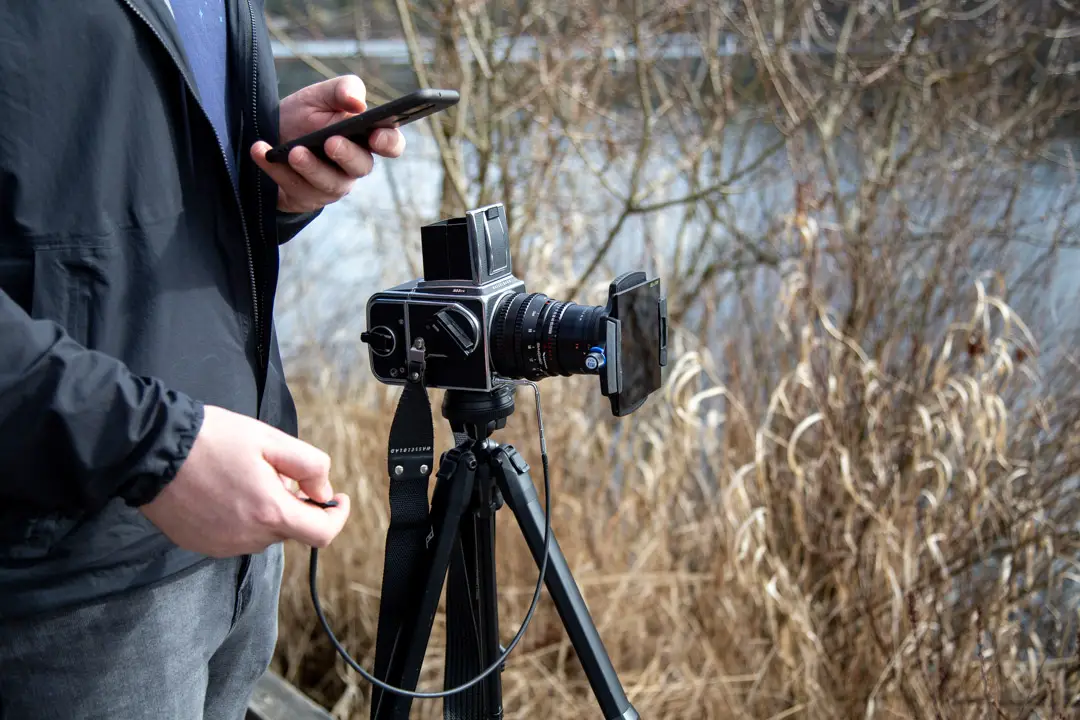 Lens sharpness and performance
Hasselblad lenses are renowned for their sharpness, and this lens certainly lives up to the hype. Even with a wide-open aperture, the Sonnar 150mm lens performs extremely well, creating sharp images corner to corner with very little — if any — vignetting or chromatic aberration. 
I own the black T* version of this lens, which has better flare resistance due to newer lens coatings over the older silver models. The image above shows just how good these lens coatings are on this lens. The flare is well controlled, despite going straight into the lens. Other lenses would have lost 1/4 or 1/2 the image to a flare like this.
The optical performance of this lens is a feat that is difficult to this day, let alone back when this lens was first designed in the 1950s. The fact that Zeiss continued to produce this lens with the same optical design for almost 60 years (until the V-Series was discontinued in 2013) is a testament to its legendary sharpness and versatility.
And because of it's performance and size, the Sonnar 150mm f/4 was one of the two lenses NASA astronauts took to the moon and used to capture that incredible photo of the Earth rising over the moon's horizon.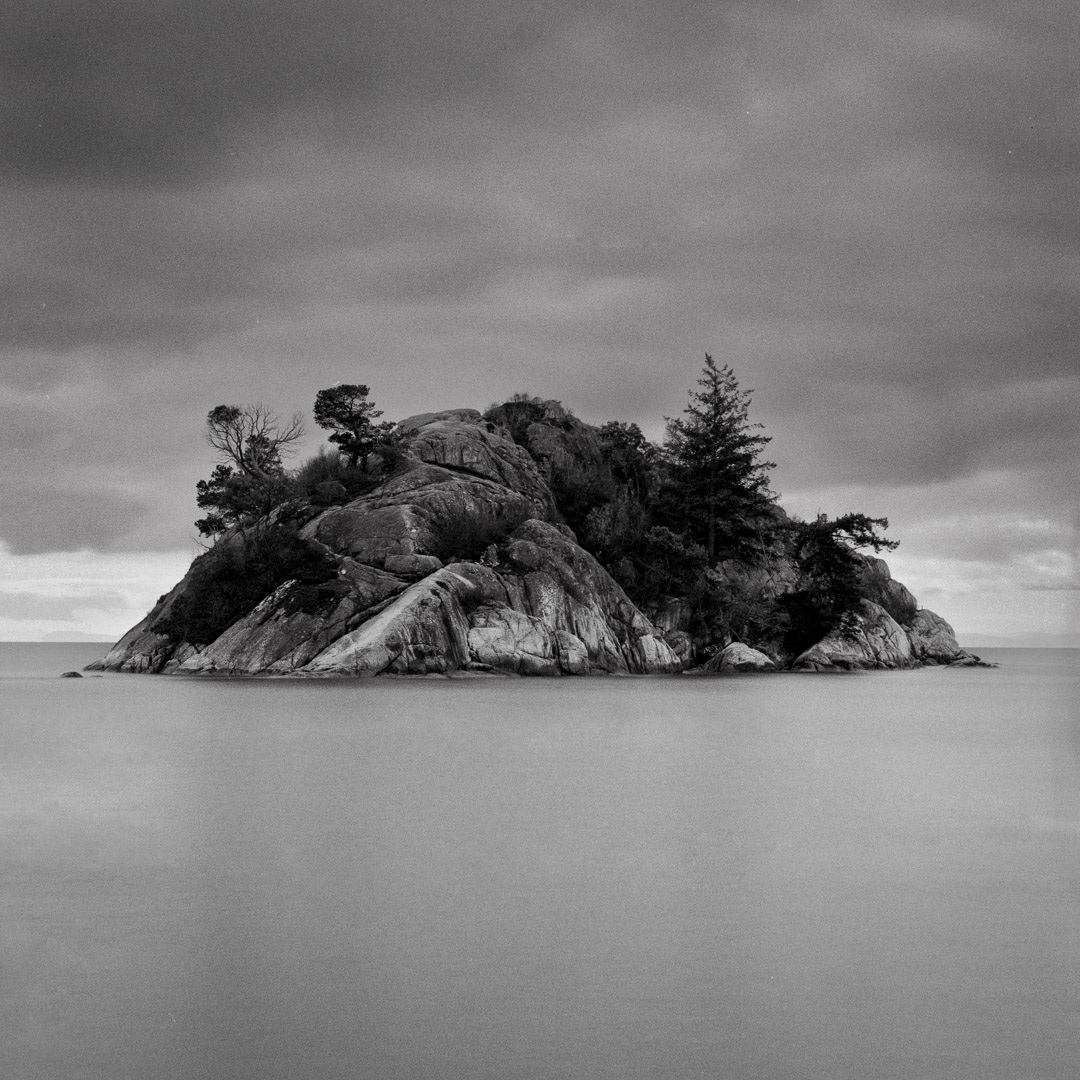 Who is this lens for?
The 150mm focal length is the equivalent to 85mm in 35mm camera terms, which is a favorite for portrait photographers because it's wide enough to capture a whole person, but long enough to compress facial features in a flattering way. Since the lens is 150mm, it will have even greater compression than an 85mm lens, but with the same field of view.
That feature makes this lens most useful for portrait, wedding, landscape, and street shooters alike.
In terms of the look, this lens performs exactly like an f/2.2 aperture lens in 35mm terms, which can create brilliant subject separation from the background using bokeh at closer focusing distances. 
It is possible to create portraits with more background blur using the Zeiss Sonnar 180mm f/4, though that lens costs nearly twice as much on eBay.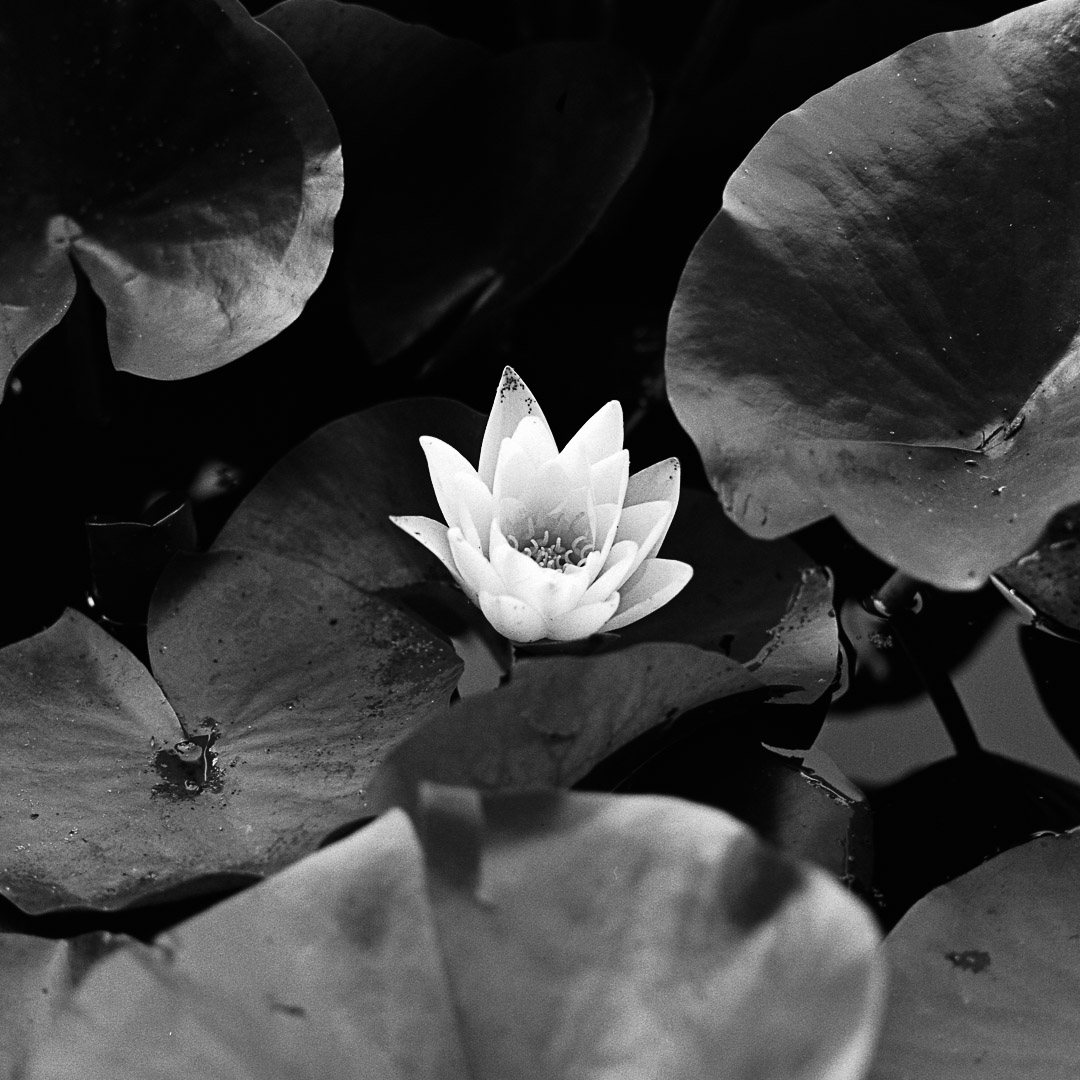 Close focusing distance
The one downside of this lens is the maximum magnification and close focusing distance. That means it's not useful for product photography, or macro subjects without the use of extension tubes or bellows.
The Sonnar 150mm f/4 only focuses as close as 1.4 meters, and has a maximum magnification of 0.139x, which is much smaller than most modern lenses are capable of.
The lack of close focusing distance on the lenses is common for many Zeiss designs, and likely has to do with the distance from the lens to the film plane. Since the lenses have to be so large to cover the 6×6 negative, they would need to extend much further out of the camera body to achieve closer focusing.
Macro shooters will need to reach for a set of extension tubes, or look at the dedicated Zeiss Makro lens lineup to get the best results.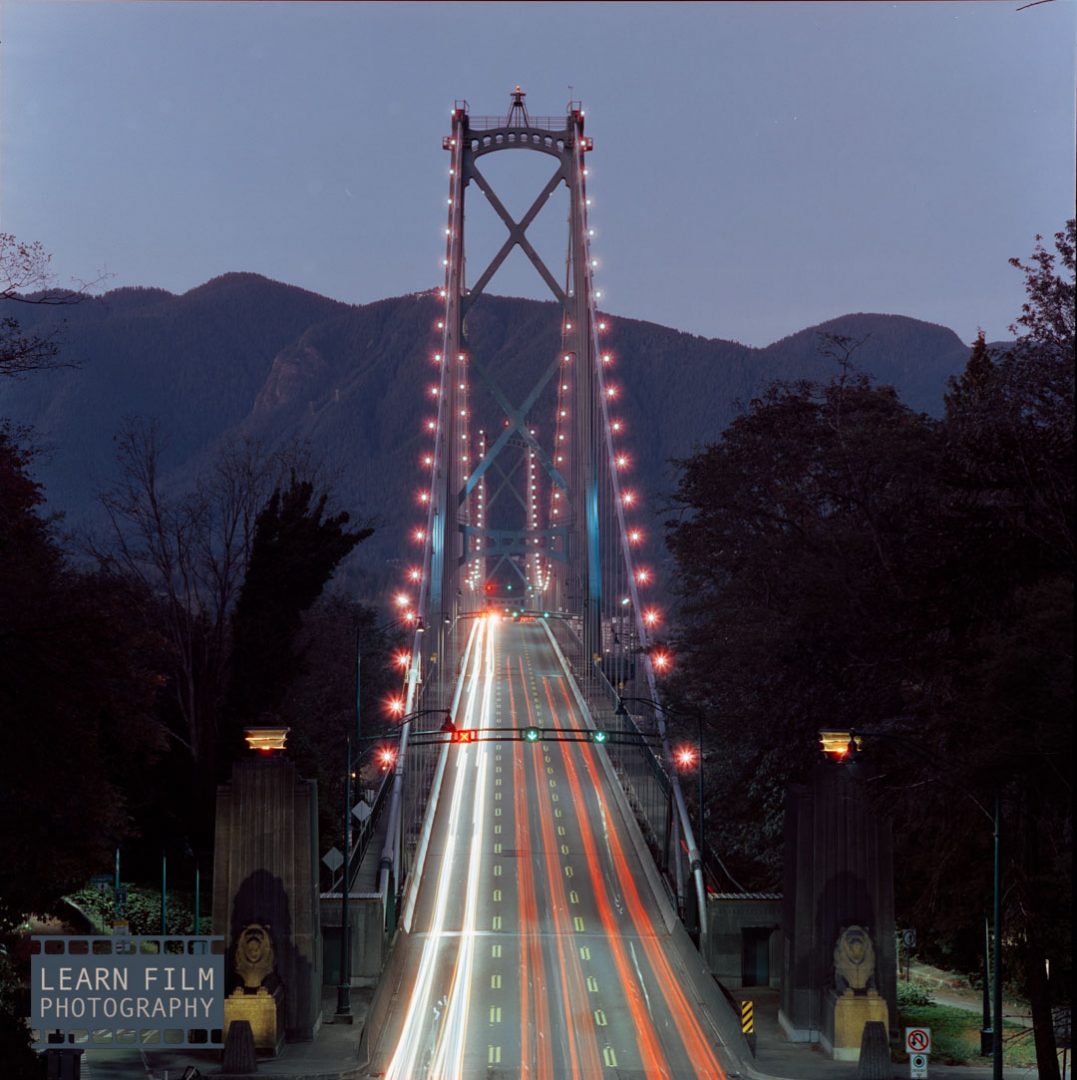 Zeiss Sonnar 150mm Usability – almost perfect
Zeiss got so much right with this lens. It's the one lens that never leaves my camera bag, because it's the most useful for my kind of shooting. I enjoy isolating subjects, including when shooting landscapes, portraits, and street photos. So the 150mm focal length (85mm in 35mm terms) is perfect for the majority of my shots.
But there's always a little more that you could want in a lens — especially when paying prices that are comparable to modern digital lenses.
The most obvious downside of this lens is the aperture value. An aperture of f/4 means that this lens often needs a tripod in low light, where an f/2.8 could get the image handheld.
In my experience though, having a small maximum aperture has actually been beneficial. It's forced me to use a tripod more often than I'd like, or to take more care in my framing at night to capture images with more light.
Overall, I've taken many of my best images not despite the aperture, but because it changed the way I approached the image. This lens will never be a night film photographer's dream, but it might just help you take better images overall.
The next is the close focusing distance. Now there have only been a couple of times where that limited close focusing distance has interrupted my shot. But having such a large negative makes it easy to crop in post without losing too much detail — especially with a sharp lens.
If I could only take one lens in my bag, it's almost always the Sonnar 150mm f/4. You'll find the majority of my images on Grainery.app, or for sale on my Darkroom.tech store were captured using this lens for a reason.
Find your copy of the Zeiss Sonnar 150mm lens on eBay here.
If this review helped you out, consider using one of the affiliate links in this article to find your copy of the lens. These affiliate links give LearnFilm.Photography a small commission on every qualifying sale at no cost to you. They are a major help in keeping this blog running and thriving.
By Daren
Daren is a journalist and wedding photographer based in Vancouver, B.C. He's been taking personal and professional photos on film since 2017 and began developing and printing his own photos after wanting more control than what local labs could offer. Discover his newest publications at Soft Grain Books, or check out the print shop.